RiverSea Plantation Custom Home Builder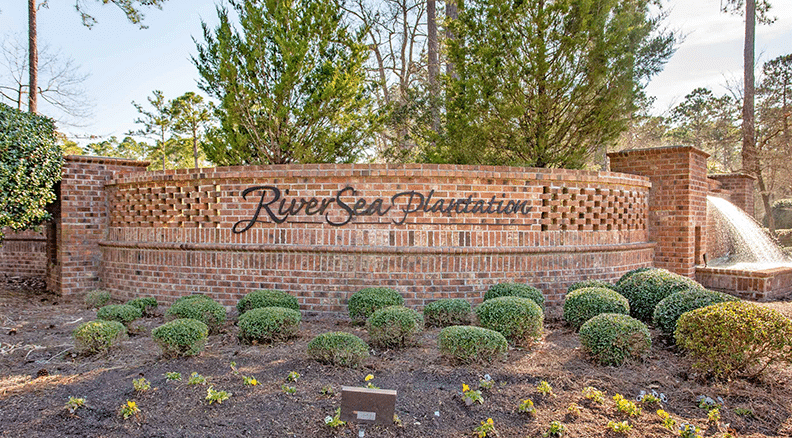 Nestled in the heart of Brunswick County, North Carolina, RiverSea Plantation is a hidden gem that offers a delightful blend of coastal living, natural beauty, and community charm. If you're searching for a place that combines a serene environment with modern amenities, RiverSea Plantation might be your dream neighborhood. Here are five key highlights that make this neighborhood stand out:
Scenic Beauty
One of the most captivating features of RiverSea Plantation is its stunning natural surroundings. This neighborhood is graced with lush greenery, picturesque waterways, and preserved woodlands. Residents here enjoy the beauty of a coastal landscape, with scenic walks, bird-watching, and a connection to nature that's hard to find elsewhere.
Waterfront Living
RiverSea Plantation sits along the Lockwood Folly River, offering many residents the opportunity to have their own waterfront properties. Imagine waking up to the gentle sounds of the river, having access to a private dock for fishing or kayaking, and experiencing breathtaking sunsets over the water - all from the comfort of your own home.
Amenities Galore
This neighborhood is all about a high quality of life. RiverSea Plantation boasts a wealth of amenities that cater to various interests. Residents can enjoy a clubhouse, fitness center, swimming pool, tennis courts, and walking trails. There's something for everyone here, whether you're an active individual or prefer a more relaxed pace.
Community Spirit
RiverSea Plantation is more than just a collection of houses; it's a vibrant and welcoming community. Residents often come together for social events, gatherings, and clubs, fostering a strong sense of belonging. Whether you're a retiree looking for companionship or a family seeking a close-knit community, RiverSea has something to offer.
Proximity to Attractions
While RiverSea Plantation offers a serene retreat from the hustle and bustle of city life, it's also conveniently located near major attractions. The charming town of Southport is just a short drive away, with its historic waterfront, unique shops, and dining options. Additionally, Brunswick County's beautiful beaches, such as Oak Island and Holden Beach, are within easy reach for a day of sun and surf.
RiverSea Plantation is a neighborhood that encapsulates the best of coastal living!
From its natural beauty to its sense of community and modern amenities, it's a place where residents can savor the joys of life by the water. If you're seeking a picturesque and welcoming neighborhood on the North Carolina coast, RiverSea Plantation is certainly worth exploring.
For those looking to call this beautiful community home, Brandon Construction Group stands as the premier builder in RiverSea Plantation, offering a fully custom building process that ensures your dream home perfectly complements this idyllic setting. With their expertise and commitment to excellence, your vision of coastal living can become a reality in RiverSea Plantation. https://www.brandonconstructiongroup.com/contact